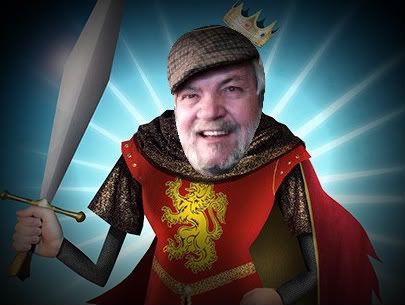 My new friend is quite a gent, Colorful, unique and wonderful...
He wears a hat doffing his top, Dressing like a poet bountiful...
He has a gift with giving a lift Whenever one is feeling blue...
Encouraging writing about our lives, knowing it helps us through...
Big Daddy Cash is what we call him, William Cash Neve is his name...
Websites, Blogs, beau coup Media burst from his ever-creative brain...
When I met him, I was quite depressed, down-hearted from some hurt...
He encouraged me to express myself; shy, i was no expert...
But now the writing has become a way to outlet all the pain...
And, what do ya know, though i started out slow, i'm smiling once again...
My new friend is quite a gent, Caring, honest and huggable...
Big Daddy Cash, to one and all is...well...he's simply..."wuvvable" !!!